"Samsara-our conditioned existence in the perpetual cycle of habitual tendencies and nirvana – genuine freedom from such an existence- are nothing but different manifestations of a basic continuum. So this continuity of consciousness us always present. This is the meaning of tantra."
Dalai Lama.
Aloha beautiful flower,
E.V.E new release for Sanarae is a bolero jacket for She & He, in cyberpunk and steampunk styles. This is a modify piece to easy change the color and the amount of transparency and glow. The Hologram packs are a special version.
SPECS
[100% Original Mesh Design / Materials Enabled / Male & Female versions / Sansara Bolero Jacket / Lights fully Mod / With packs: Black & White (Gold & Silver), Hologram (Black, White, Gold, & Silver) & FATPACK / Modify and Copy]
Inside FATPACK box:
– All Color & Hologram packs
Inside COLOR PACK boxes:
– Black + Silver & Gold + Lights
– White + Sliver & Gold + Lights
– Hologram Black & White + Lights
– Hologram Silver & Gold + Lights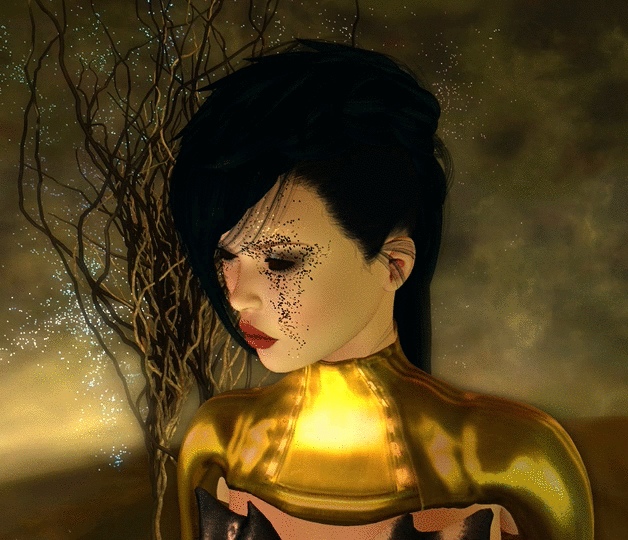 Other E.V.E products that you can see in the picture: